Sponsored by Cantik Swimwear.
I've been wearing Cantik Swimwear for years, but this latest acquisition is one of my all-time favourites. The luxe slate-coloured fabric of this bikini is such a unique alternative to the standard navy or black. But it's not just the hue that has me excited – with a super skimpy crop top style paired with a simple Brazilian bottom, it's sporty with an edge. I had this bikini on high rotation throughout my summer in Europe and I love how the dark slate pops against the iridescent aqua Ionian Sea.
ENVIRONMENTALLY CONSCIOUS SWIMWEAR
What I love about Cantik is that they are an ethically and environmentally conscious label. Their entire swimwear collection made out of 100% regenerable and recycled nylon yarn. They also ensure transparency, fair wages, conditions and the best possible treatment for all of their workers in Indonesia.
Shot on vacay location in the Ionian Islands, Greece. Wearing 'Pay Back Top' and 'Bedouin Bottoms'  in slate (on sale!). I'm wearing a medium top and extra small bottoms.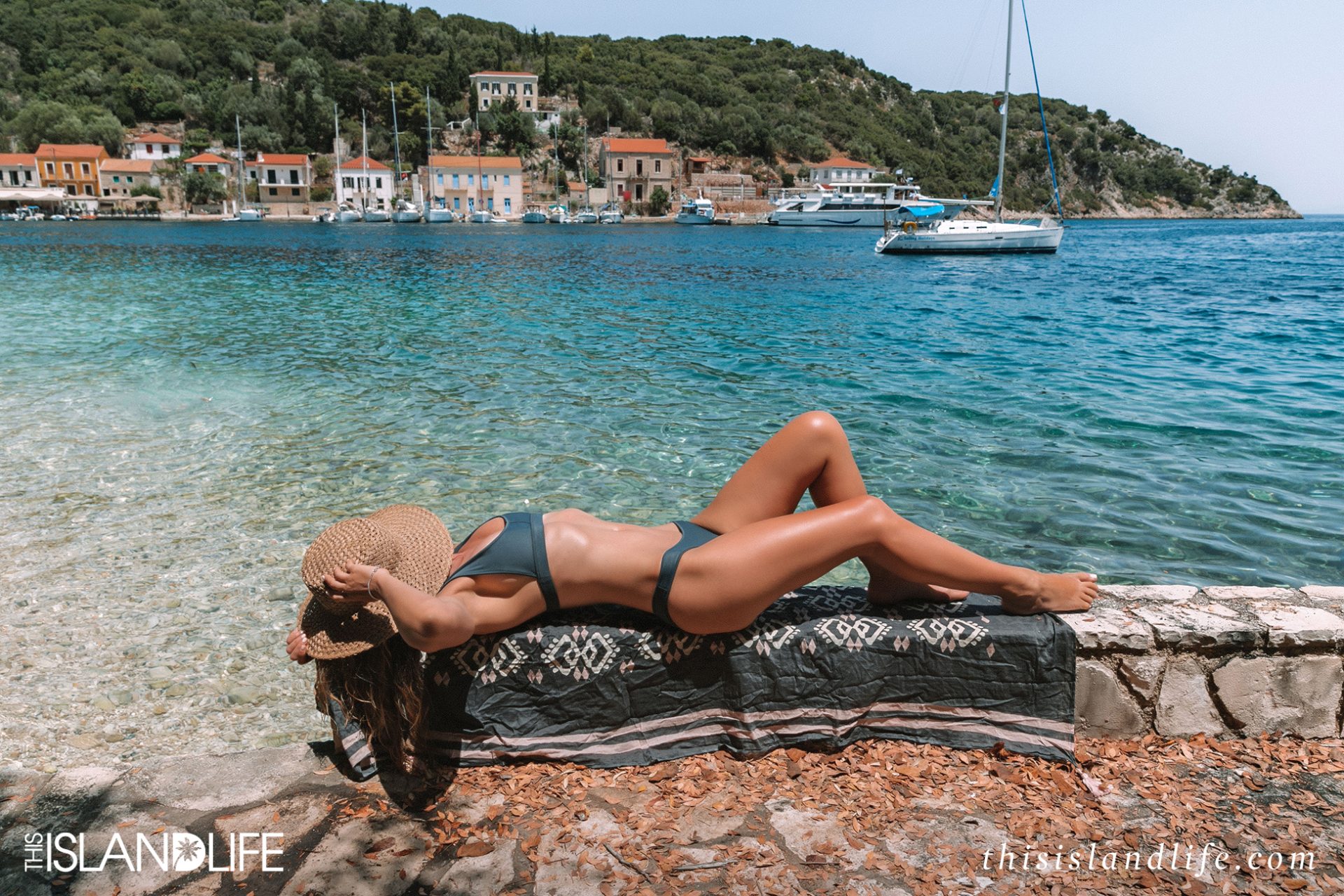 SaveSave
SaveSaveSaveSave
SaveSave
SaveSaveSaveSave
SaveSave
SaveSave