Sponsored by Aloé Swimwear.
When it comes to swimwear, I've always been a bikini girl. I love the idea of a one-piece, but if I'm hanging out at the beach, or island hopping around Italy in this instance, the last thing I want is to be covered in more fabric. Well, that was until I discovered this incredible one-piece swimsuit by Aloé Swimwear. With an under bust cut out, and a Brazilian-style cut, it offers the perfect level of coverage.
I usually pack swimsuits at a ratio of two for every day I'm away. But with this trip being a month long vacation across Europe, I didn't have that luxury. That's why I loved this one-piece so much – it's incredibly versatile. The straps are removable and it's reversible and seamless. The fun safari print reverses to a chic classic black and with the double lining, it's supporting enough to wear off the beach paired with shorts or a skirt.
Aloé Swimwear uses super soft, buttery fabrics and all swimsuits are hardware free. Gone are the days of your bikini ties cutting in around your neck or back, these bikinis and one-pieces are even more comfortable than your softest underwear. When I chose this swimsuit I thought I'd wear it reversed out to the black the most, but in Italy they sure do love an animal print, so I ended up feeling right at home in the safari. You've got to love that Italian style.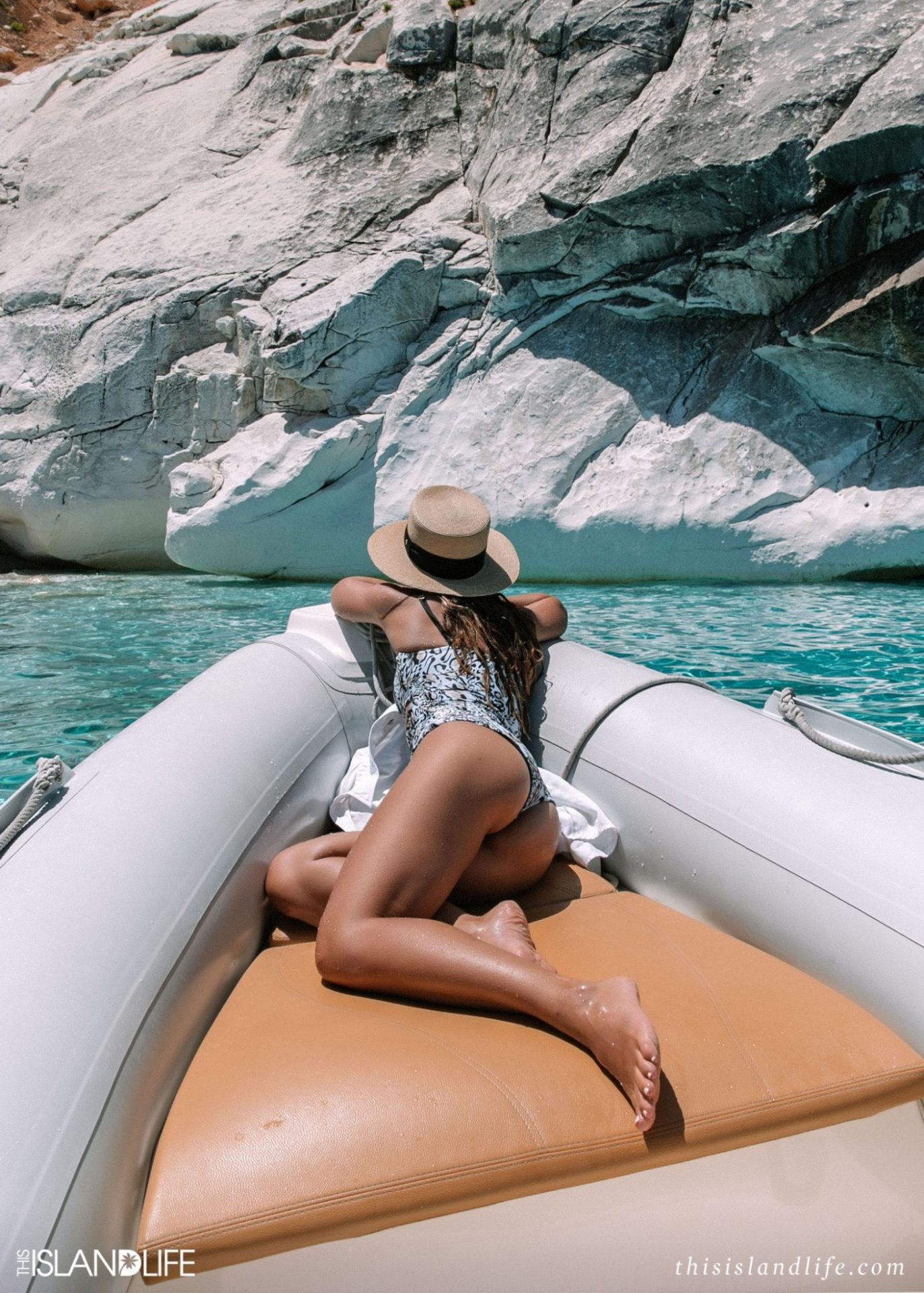 SaveSave
SaveSave
SHOP THE POST:

SaveSave
SaveSave
SaveSave
SaveSave
SaveSave
SaveSave
SaveSave