If there's one Bondi local that knows how to rock a killer summer look, it's super stylist Pip Edwards. With her sun-kissed balayage, year-round tan and effortless style, she's the poster girl for fashiony beach style.  What we love about Pip is that she's just at home in a pair of hi-tops on a BMX as she is in a sleek LBD and sky-high heels. Aussie labels like Sass & Bide, Ksubi and Zimmermann feature heavily alongside coverted international labels like Isabel Marant, Celine and A.L.C. Forget your usual monthly mag, all you need is Pip's Instagram feed.
Images by Pip Edwards on Instagram.
1. Marle grey layering, Adidas shorts, Isabel Marant sneakers and a freakin' cool BMX.
2. Red lips and a LBD by Sass & Bide.
3. New season Camilla and Marc and super blogger Bryan Boy .
4. Leopard-print Zimmermann bikini, panama hat and tortoiseshell frames.
5. Mis-matched bikinis and clashing beach towels.
6. Oversized Valley Eyewear sunnies, Isabel Marant tee and paint-dipped jeans.
7. Race day in Sass & Bide dress and Hatmaker headwear.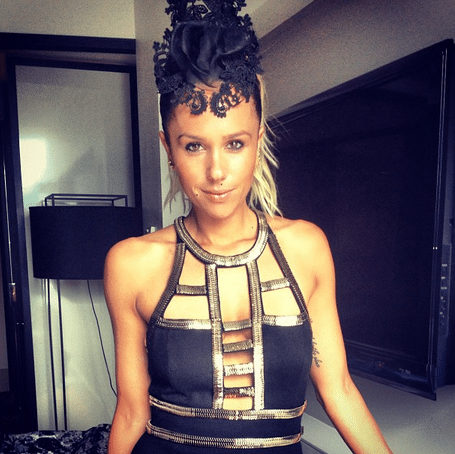 8. Slouchy summer pants, Isabel Marant sneakers and a Palm Beach pad!
9. Making a life vest look cool with a cream bikini and black trucker cap.
10. Balayage awesomeness and colourful prints by Romance Was Born. 
11. The Hawaiian shirt of our dreams by Isabel Marant.
12. Pretty in Sass & Bide polka dots for Polo in the Park.
13. Ksubi denim shorts, A.L.C shirt, Celine two-toned tote and a matt black Electra cruiser.
14. Mirrored bat sunglasses by Ksubi.
15. Nineties grunge in Converse kicks, flanno and old-school backpack.