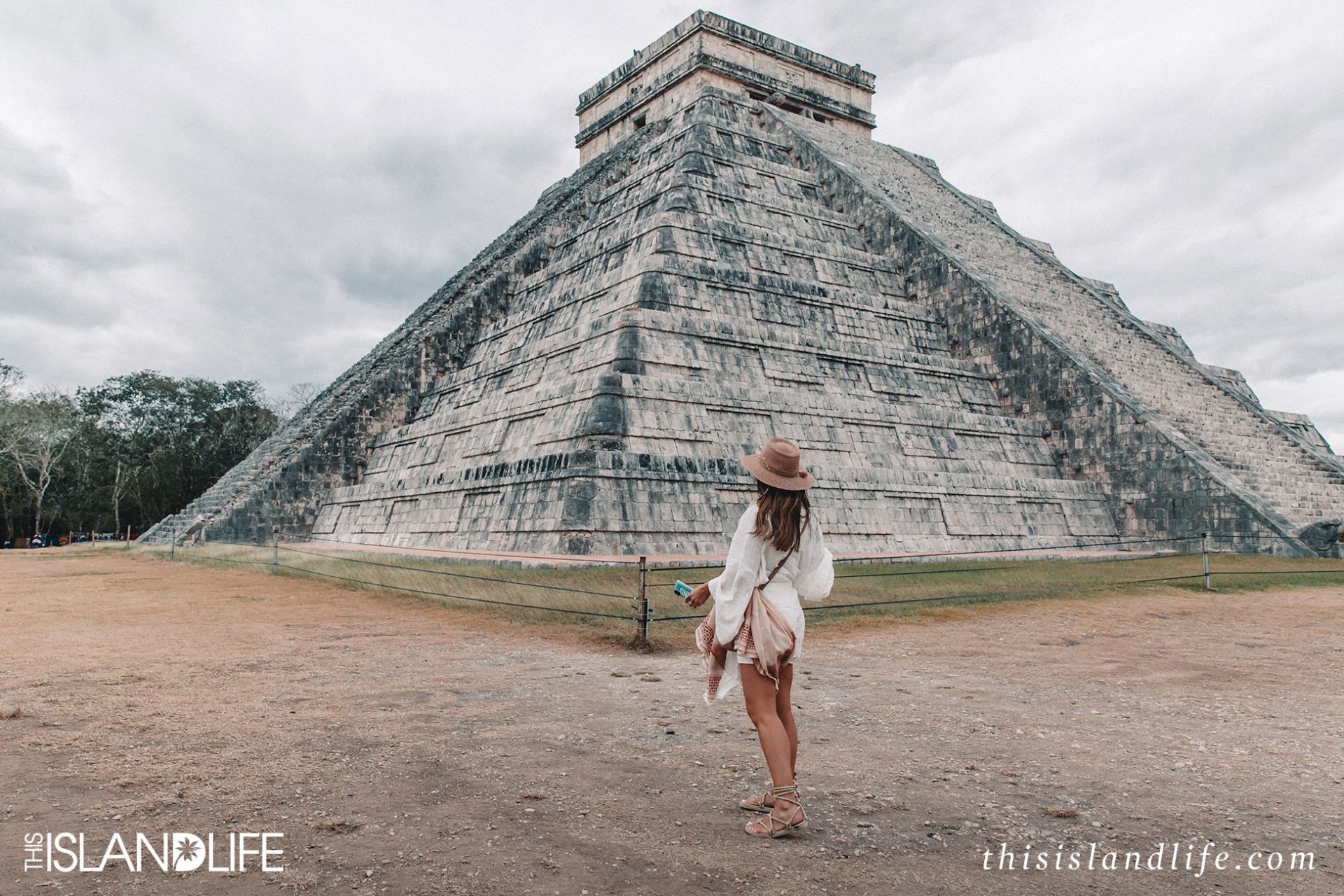 In February and March this year, right before COVID-19 put a halt to travel plans, we headed over to Mexico's incredible Yucatán Peninsula for 10 days of ancient Mayan ruins, jungle swimming holes, delicious Mexican food, and azure Caribbean waters. Mexico had been on my bucket list for as long as I could remember, so to experience everything this beautiful stretch of coast had to offer as what is most likely to be our final destination for 2020 was truly special.
We flew in and out of Cancun and hired a car for an epic road trip down the Yucatán Peninsula. We drove straight to Tulum where we spent three nights staying at a beautiful hotel on the beach, we also used Tulum as our base for visiting Chichén Itzá. For the next week, we road tripped back up to Cancun stopping at Akumal and Playa del Carmen on the way, before spending our last two nights in the thick of it at Cancun.
Planning a holiday post COVID-19 to Mexico's Yucatán Peninsula? Whether you're into island hopping or luxurious beachfront hotels, here are five things to do on your next Mexican vacation.
VISIT ANCIENT RUINS
Sightsee at Chichén Itzá (pictured above) – a complex of Mayan ruins that's considered the most important ancient city of the Mayan Culture. There are also spectacular Mayan ruins in Tulum that are known for their stunning cliff-side views of the Caribbean Sea.
INDULGE IN AUTHENTIC FOOD
Think guacamole, tacos and spicy margaritas on repeat. Hunt down restaurants off the main strips where the locals eat for super authentic dishes.
ISLAND HOP TO PARADISE
Explore the picturesque islands and turquoise waters off Mexico's coast like the dreamy Isla Mujeres, Cozumel, Isla Holbox and Isla Contoy.
SWIM IN A CENOTE
Cool off in one of the many turquoise cenotes dotted across the Yucatán Peninsula and experience natural swimming holes that reveal a secret subterranean world.
STAY IN A LUXURY HOTEL
Mexico's Yucatán Peninsula is famous for its luxurious hotels and resorts. Choose from small boutique beachfront in Tulum to all-inclusive luxury in Cancun on Mexico's most famous strip of sand.