Sponsored by World Resorts of Distinction.
Sinalei Reef Resort & Spa is one of the most exclusive properties on the Samoan island of Upolu. Nestled in amongst tropical gardens with its own private beach, the adults-only resort is the perfect place to embrace the landscape and culture of the island, while treating yourself to a slice of Samoan luxury.
We arrived super early after flying in overnight from New Zealand for an island hopping blogger trip. As our mini van pulled off the road and into the palm tree-lined driveway of the resort, I knew I was somewhere very special. Lush tropical gardens surrounded us; along with one of the most picturesque golf courses I've ever seen. We arrived at reception to a warm welcome – a group of staff singing accompanied by ukuleles, guitars and drums. I wasn't even out of the van yet and already I knew I never wanted to leave. Within seconds of exiting the van an icy cold coconut was placed in my hands and one of the prettiest floral leis I have ever seen was placed around my neck.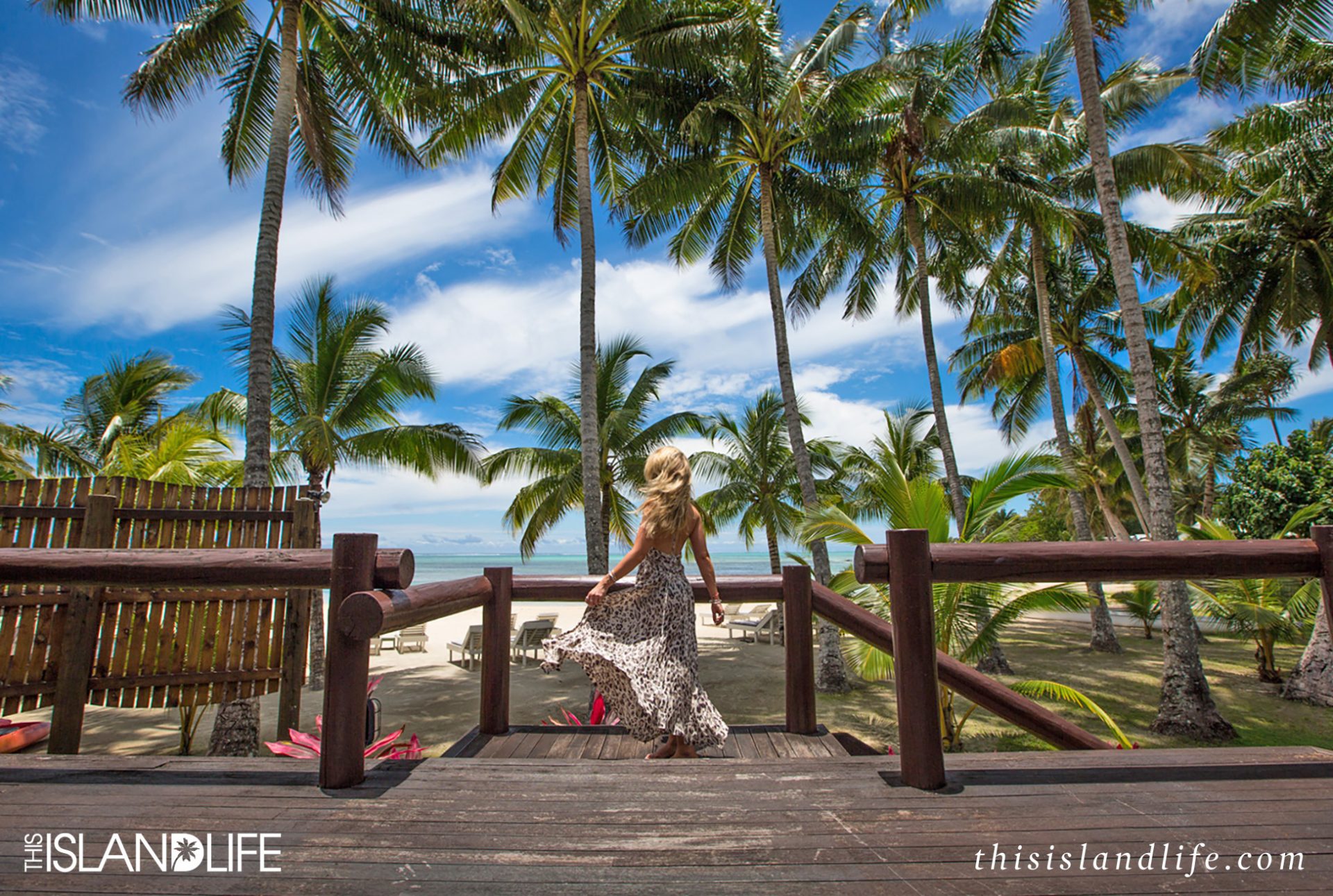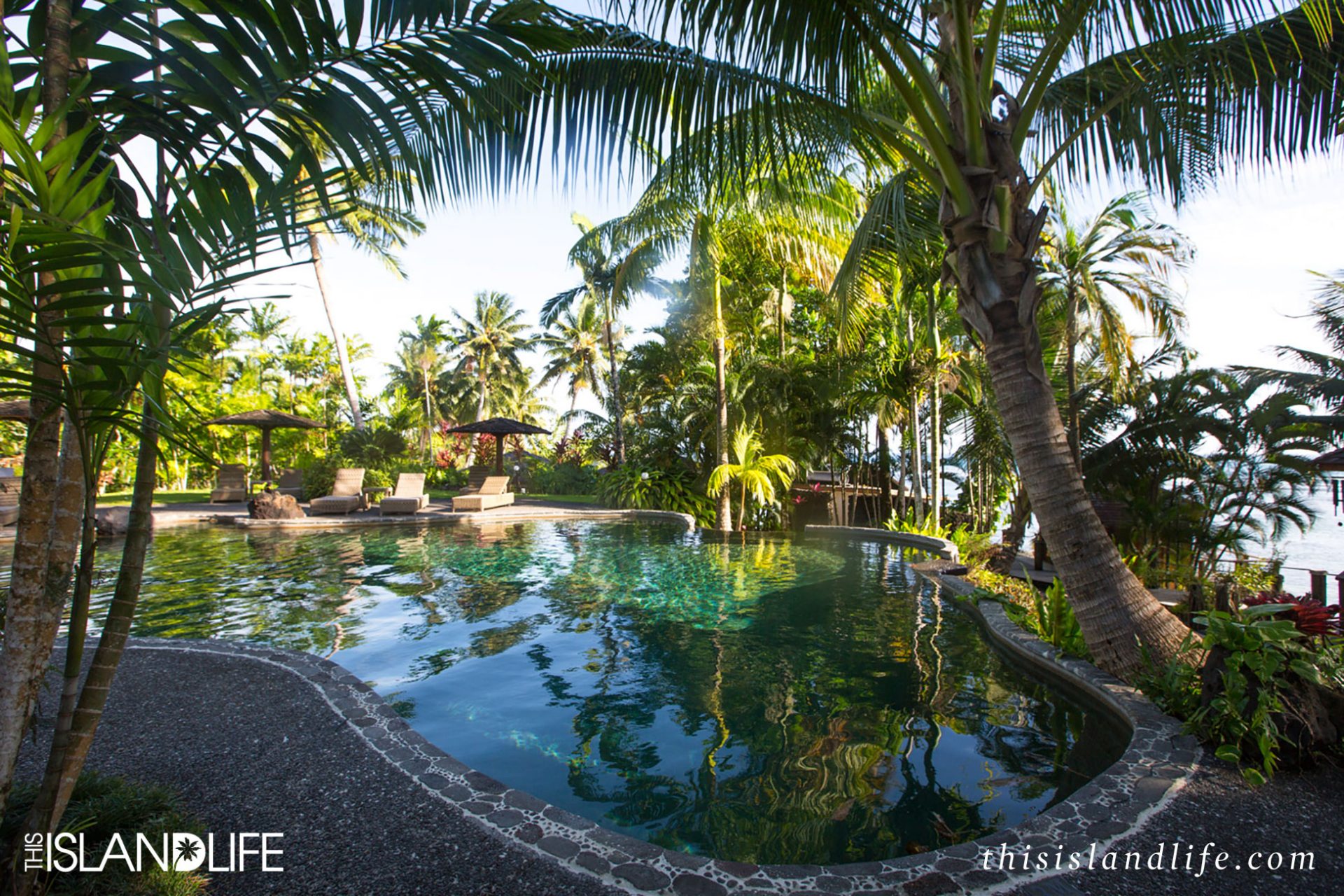 I was already in tropical-resort-heaven, then I saw my villa. A two-bedroom crib that was literally right on the beach, and not just any beach. A beach that looked like it was a tropical screensaver brought to life. While the villa was luxurious, it wasn't over the top. That's what I loved about Sinalei Resort & Spa – they mix luxury with traditional Samoan architecture and design. So while we had one of the most insane bathroom imaginable – a shower that was basically a room, a huge spa bath and double vanity (so essential). The room itself was traditional with polished wooden floors, simple wooden beds and doors with sheer white curtains to let the views in.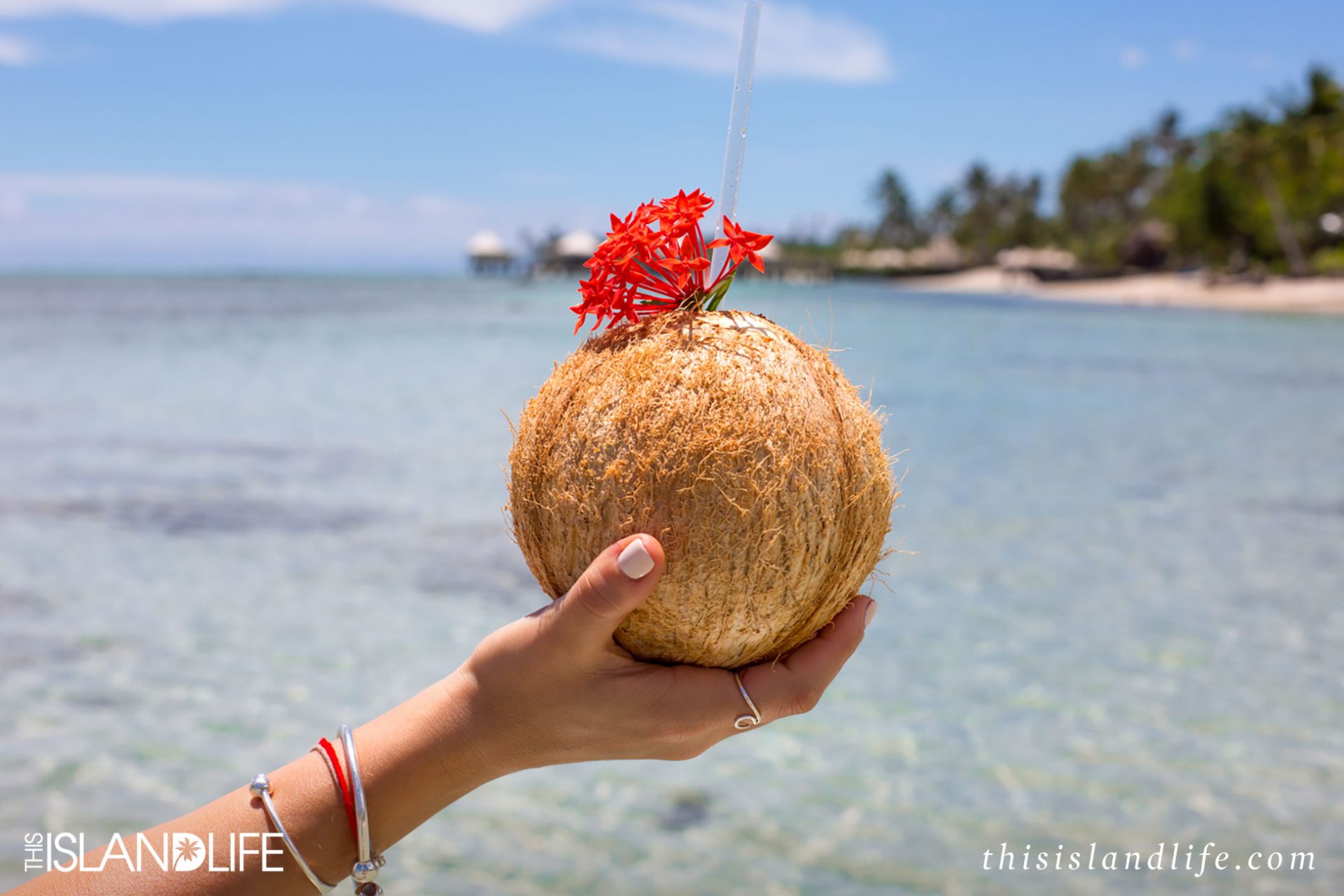 The resort is so exclusive; it's where half-Samoan Hollywood star Dwayne 'The Rock' Johnson stays when he's in town. The staff at the resort told me that the two-bedroom beachfront villa I was staying in was the EXACT same villa The Rock stayed in a few years back. So of course I did what any fan would do, and tagged The Rock in every single photo I took of our villa, telling the world that I was sleeping in the same bed he slept in. Then a few days into my stay came the devastating news (on multiple levels). The island had been hit by a destructive cyclone since The Rock's stay that caused extensive damage and flooding to the resort – everything had to be replaced, including the beds and mattresses.
While you can't sleep on the actual mattress The Rock did, you can stay in one of their incredible villas and choose from garden views, ocean views or one right on the beach like we experienced. Rooms start at around AUD $495 per night. Details here.
How to get to Sinalei Resort & Spa:
You can fly direct to Samoa from New Zealand and Fiji. To get there from Australia, you'll need to get a connecting flight to either New Zealand or Fiji from your capital city.
We flew Virgin Australia and had a stop over in New Zealand each way, but you can also fly Air New Zealand and Fiji Airways, or Qantas on the first leg of the flight.
Samoa camera kit courtesy of Canon Australia, The Front and AquaTech:
Cameras: Canon EOS 5D Mark III (on loan from Canon Australia) and Canon EOS 70D (my personal camera).
Lenses: Canon EF 16-35mm f/2.8 L II (on loan from The Front – my preferred camera equipment renal company) and Canon EF 50mm f/1.4 USM (on loan from Canon Australia).
Underwater housing: AquaTech Elite 5D3 Sport Housing with the PD-85 Lens Port (on loan from AquaTech).
I travelled to Samoa as a guest of World Resorts of Distinction. All opinions and thoughts expressed in this post are my own and remain 100% uninfluenced.
Photos featuring myself by Sera from Photography Byron Bay.