It was 1960 when Marlon Brando came across the island of Tetiaroa in French Polynesia while filming Mutiny on the Bounty. Immediately enchanted by the island's beauty, the Polynesian way of life and his Tahitian co-star Tarita Teriipaia who became his third and last wife, Brando set about acquiring his very own piece of paradise. And in 1967, acquired Tetiaroa – an atoll near Tahiti made up of 12 small Polynesian islands wrapped around a breathtakingly serene lagoon.
After renaming the island 'The Brando', he then spent the next 50 years nurturing the environment. His paradise escape wasn't just for him and his Hollywood entourage – guests also included ecologists and archaeologists. He was passionate about preserving Tetiaroa's natural beauty, biodiversity and cultural richness and was determined to find a way in which it could be a centre for research and education, and a model of sustainability. He was convinced that this small atoll could bring good to the entire world.
"My mind is always soothed when I imagine myself sitting on my South Sea island at night. If I have my way, Tetiaroa will remain forever a place that reminds Tahitians of what they are and what they were centuries ago." – Marlon Brando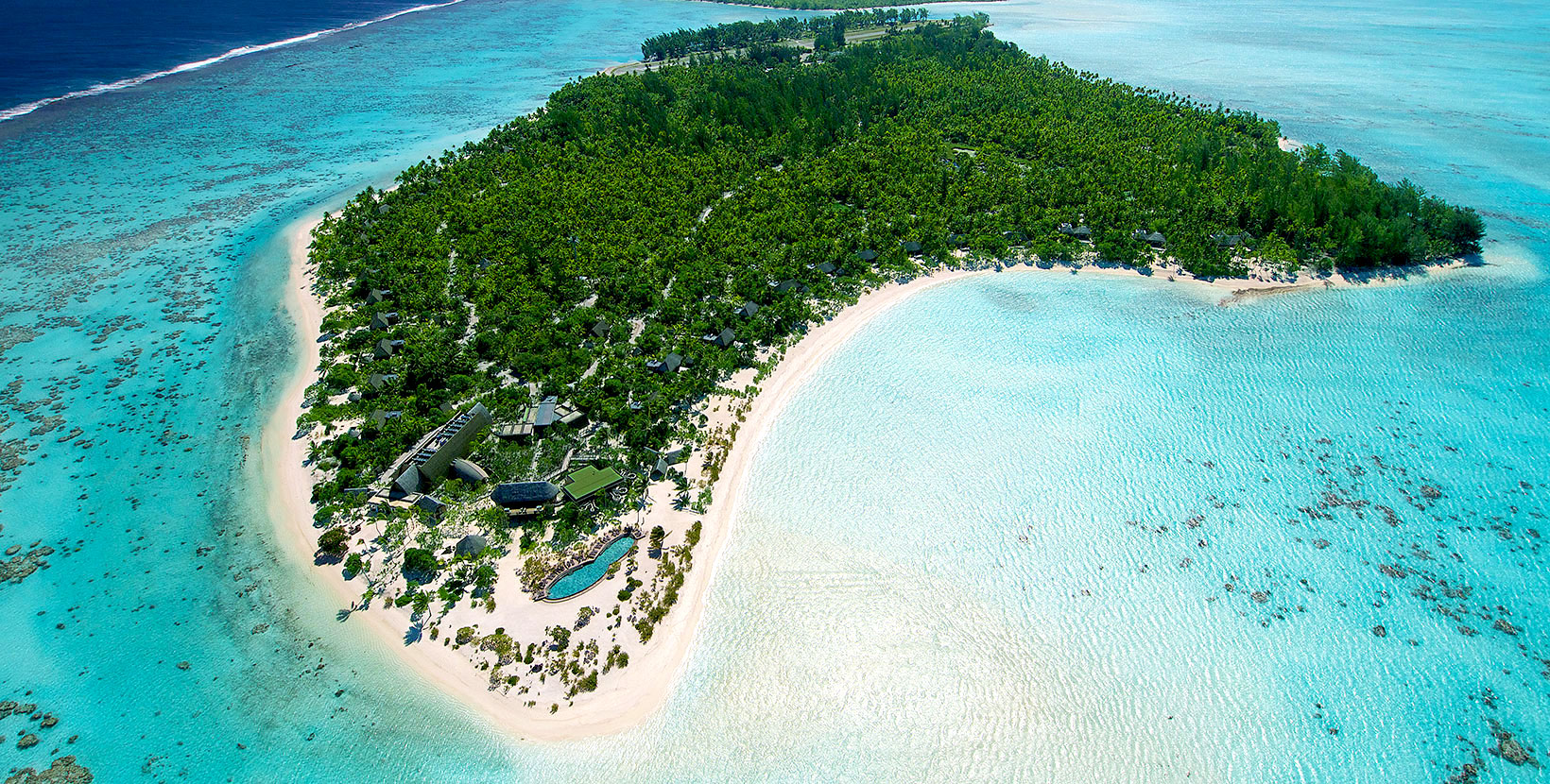 While Brando had built 12 palm-thatched shacks along the coastline of one of the islands, Motu Onetahi, it was far from what the actor had envisioned for his island paradise. Now, more than a decade after his death, The Brando has been taken over by a Tahitian-based property developer and reopened in July 2014 as one of the finest eco-friendly resorts in the world.
Featuring 35 private villas along the coast of Motu Onetahi, two gourmet restaurants, two hotel bars, a luxurious spa, and an organic fruit orchard and vegetable garden, The Brando is a true self-sustaining luxury environment with practices in keeping with Brando's vision. Instead of building the villas over the water like many other Polynesian island resorts, the villas are set back from the beach as not to interfere with sea turtle habitats. And to protect the reef and its inhabitants, the island can only be accessed via the resort's private plane.
How to get there:
Airlines from around the world offer flights to Faa'a International Airport in Papeete, Tahiti. From Tahiti it's a short but spectacular 20-minute flight to Tetiaroa onboard Air Tetiaroa. Details here.
The accommodation:
One bedroom villas at The Brando start at €2,400 (approx. AUD$3455) per night and go up to €7,200 (approx. AUD$10,365) for a three bedroom villa – prices are all-inclusive and include food and beverages, as well as daily spa treatments and activities. Details here.
Photography by The Brando.
SaveSave