Sponsored by World Resorts of Distinction.
When I'm travelling, I don't usually spend much time at my hotel or resort, I'm much more interested in exploring the destination itself. But that's the thing about Le Lagoto Resort & Spa – it doesn't feel like it's separate and just somewhere to rest in between adventures, it feel like part of the adventure. The fact that Le Lagoto has some of the best sunrises and sunsets I've ever seen may have had something to do with it.
Located on the big island of Savai'i on a secluded white sand beach fringed with coconut palms is Le Lagoto Resort & Spa – one of the cutest resorts I've ever visited. With just 10 traditional-style bungalows, the resort is as boutique as they come. There are five beachfront bungalows on the front strip and five ocean view bungalows located a row behind – all offer uninterrupted views of the ocean. One of the best things about Le Lagoto, is that every night you fall asleep to the sound of the ocean gently lapping the shore. It's one of those places where you truly feel a million miles away from the hustle and bustle of the real world.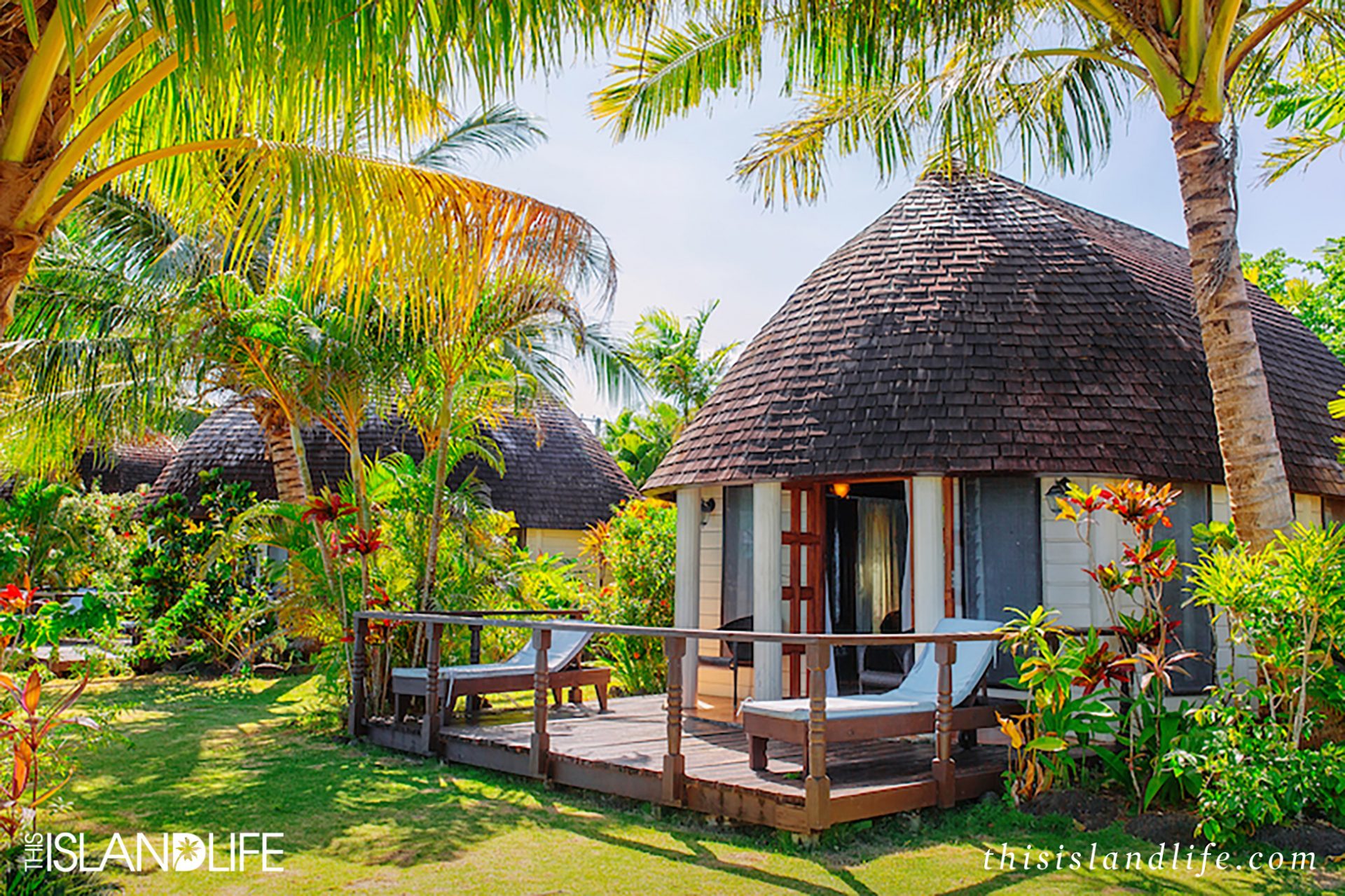 Le Lagoto has some of the best sunrises and sunsets I've ever seen. One morning I slept through my alarm and woke up to about five minutes left of amazing sunrise light. I couldn't find my glasses and had no time to fiddle around putting my contact lenses in, so I just grabbed my camera and bolted down to the beach. While I managed to find my way there in a blurry half-asleep-lack-of-vision-haze, I had no idea if the shots I was about to take would even be in focus. I saw two people down on the sand who basically looked like human blurs – the only reason I knew it was my buddies Sera (@Photography_Byron_Bay) and Emma (@EmmaKatCo), was that I don't know anyone crazy enough to be up at the crack of dawn while on vacay. Luckily, Sera got me to pose in some of her photos, which meant I could relax just being a blind travel model. I actually managed to get a few great shots that morning, and most importantly, another nap.
A cute little beachfront bungalow at Le Lagoto Resort & Spa will set you back around AUD $460 per night. Details here.
How to get there:
You can fly direct to Samoa from New Zealand and Fiji. To get there from Australia, you'll need to get a connecting flight to either New Zealand or Fiji from your capital city.
We flew Virgin Australia and had a stop over in New Zealand each way, but you can also fly Air New Zealand and Fiji Airways, or Qantas on the first leg of the flight.
Samoa camera kit courtesy of Canon Australia, The Front and AquaTech:
Cameras: Canon EOS 5D Mark III (on loan from Canon Australia) and Canon EOS 70D (my personal camera).
Lenses: Canon EF 16-35mm f/2.8 L II (on loan from The Front – my preferred camera equipment renal company) and Canon EF 50mm f/1.4 USM (on loan from Canon Australia).
Underwater housing: AquaTech Elite 5D3 Sport Housing with the PD-85 Lens Port (on loan from AquaTech).
I travelled to Samoa as a guest of World Resorts of Distinction. All opinions and thoughts expressed in this post are my own and remain 100% uninfluenced.
Photos featuring myself by Sera from Photography Byron Bay.
SaveSave